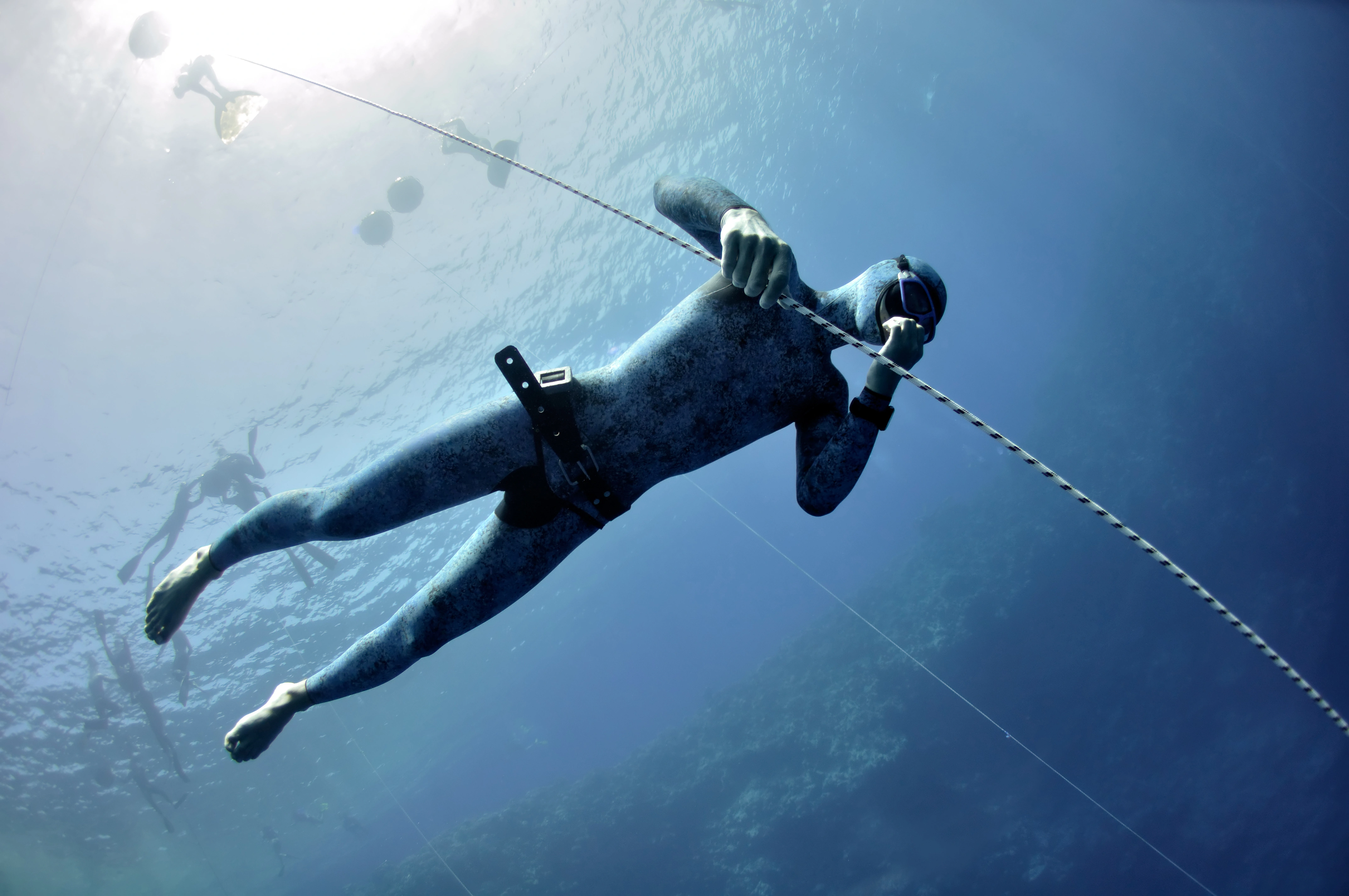 Equalisation
Learn and optimize equalization in order to be able to go deeper in cooler water. Valsalva, Frenzel and Mouthfill – besides the techniques we will show you effective methods to train your equalization – also outside the water.
Free Immersion
Free Immersion, the eys are close, the rope slides through your fingers. You pull yourself effertles into the depths. This is Free Immersion (FIM). We will introduce you to the most relaxed form of deep diving.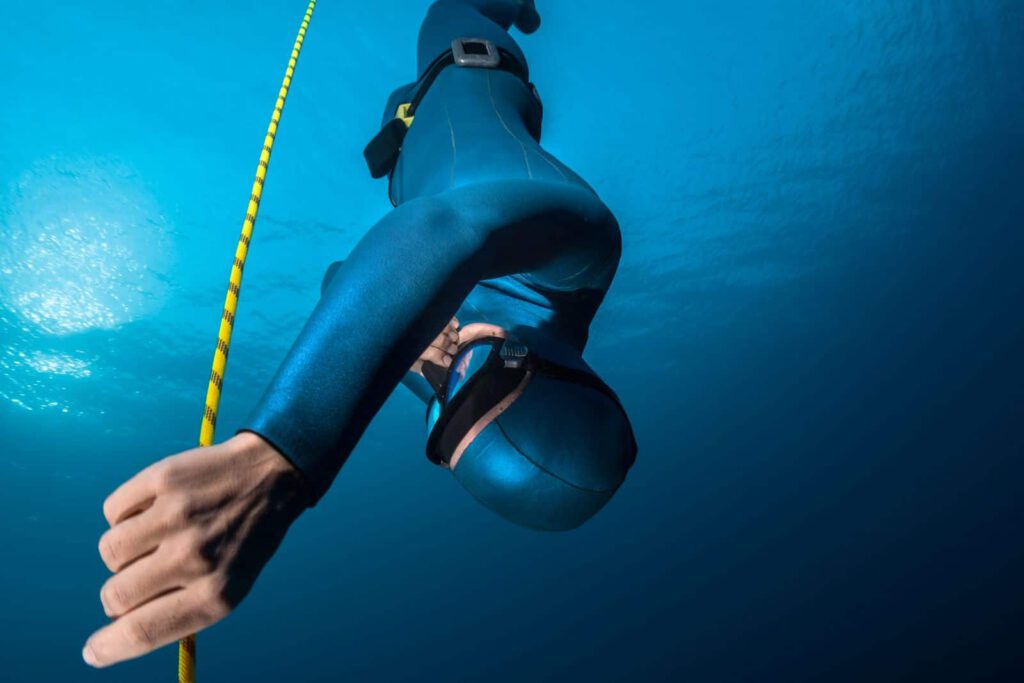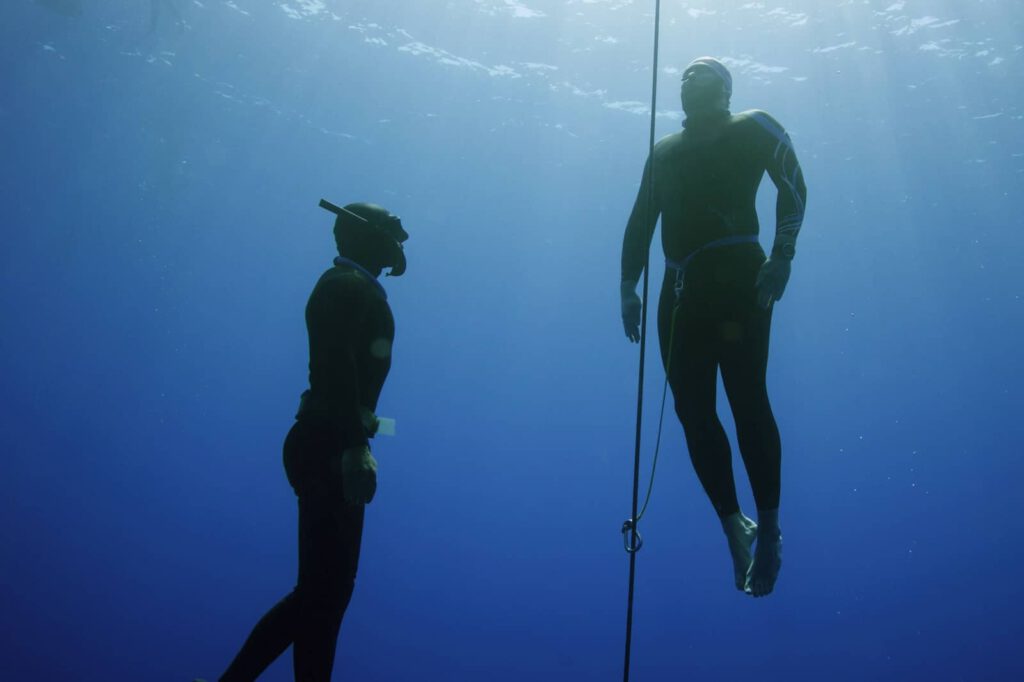 No Fins
Learn to love freediving without finns! Constant no fins is the original form of freediving. We will show you what special features this area of ​​sport offers and what equipment you can enjoy it with. True to the motto: less is more!
No Limit
"The Big Blue – Le Grand Bleu". Glide down with a sled and ascent with your own force (variable weight) or with a baloon (no limits) . Learn how to use the dive sled in one day. We teach you everything for your personal No-Limits experience.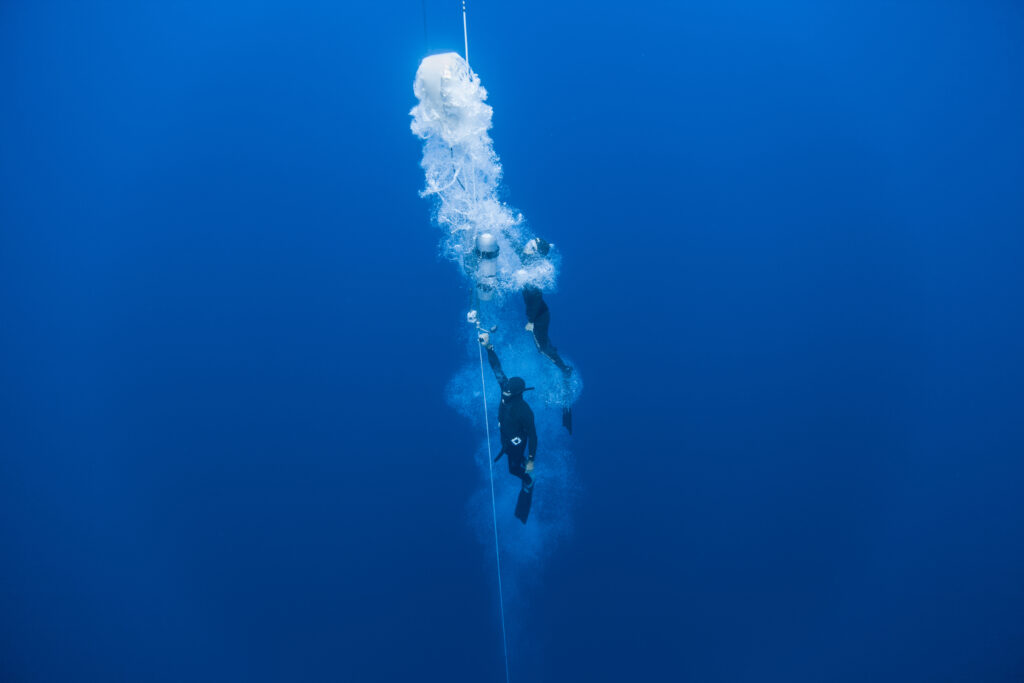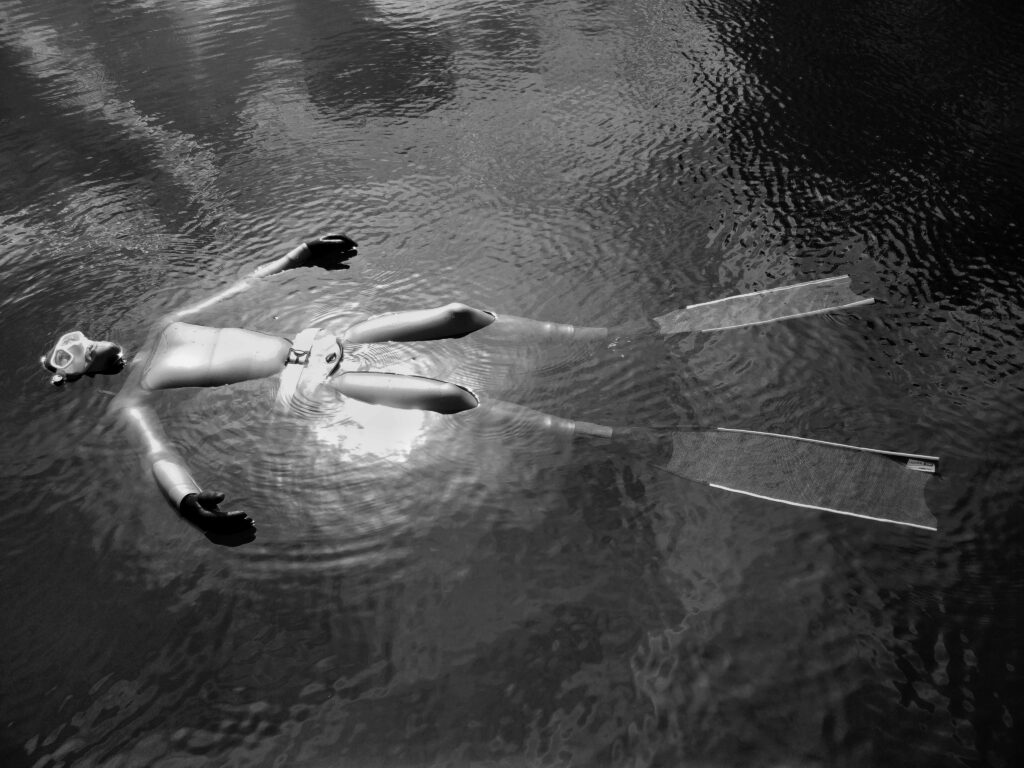 Relaxation
Relaxation can be learnt – with us. Master new challenges with the optimal physical and mental preparation: Deeper – further – calmer.
Workshops
Accept your personal challenge and let borders disappear – get the best out of you. Equalization, Relaxation or Deep workshops – we make sure you can take the next step.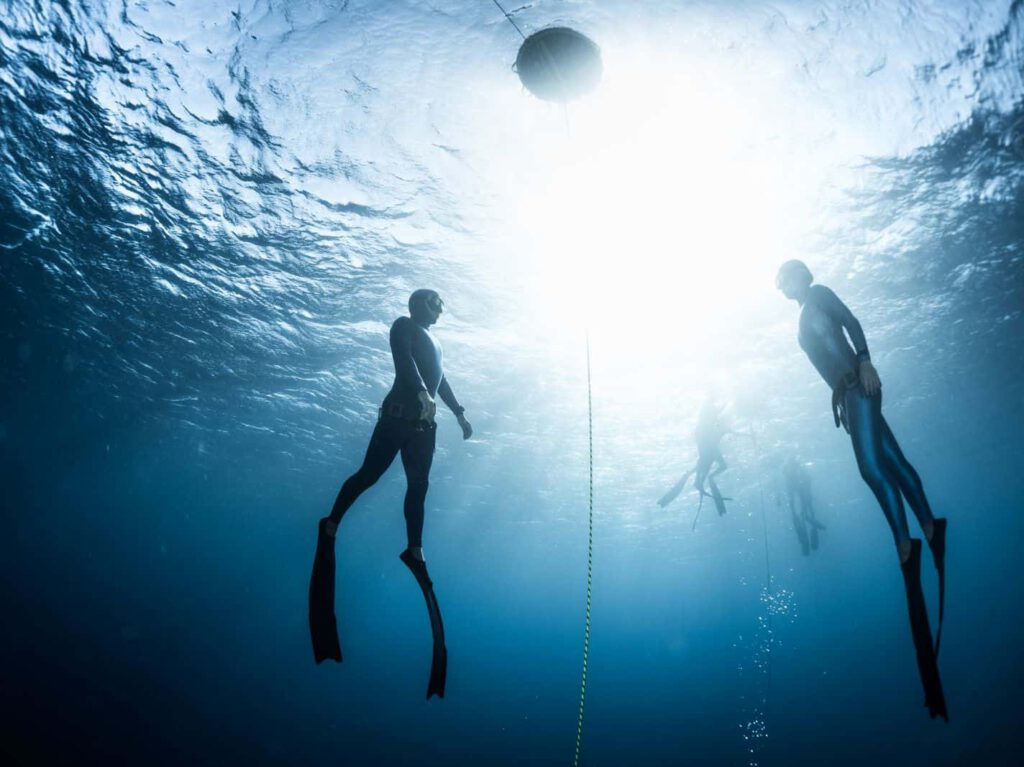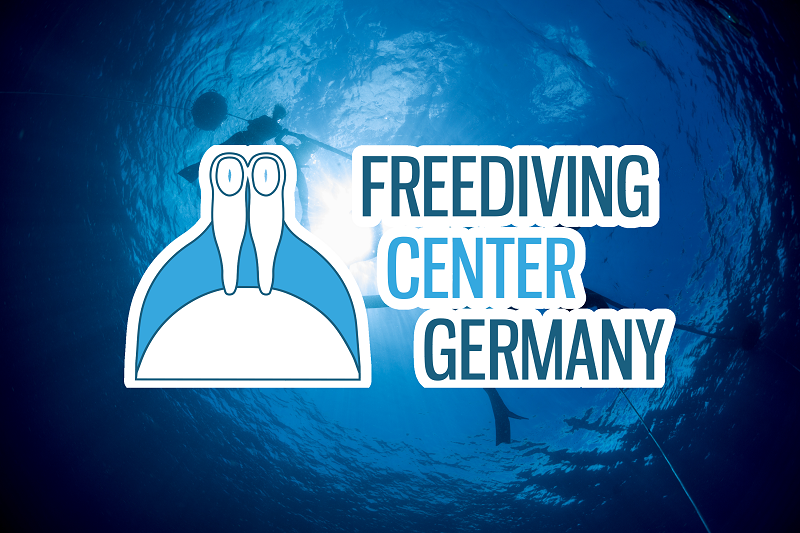 Freediving Center Germany
The Freediving Center Germany offers you a high quality training, individually adapted to your needs according to the standards of the leading diving associations.
We offer diving courses for apnea and freediving for beginners and advanced. We teach in small groups of 3-4 people.