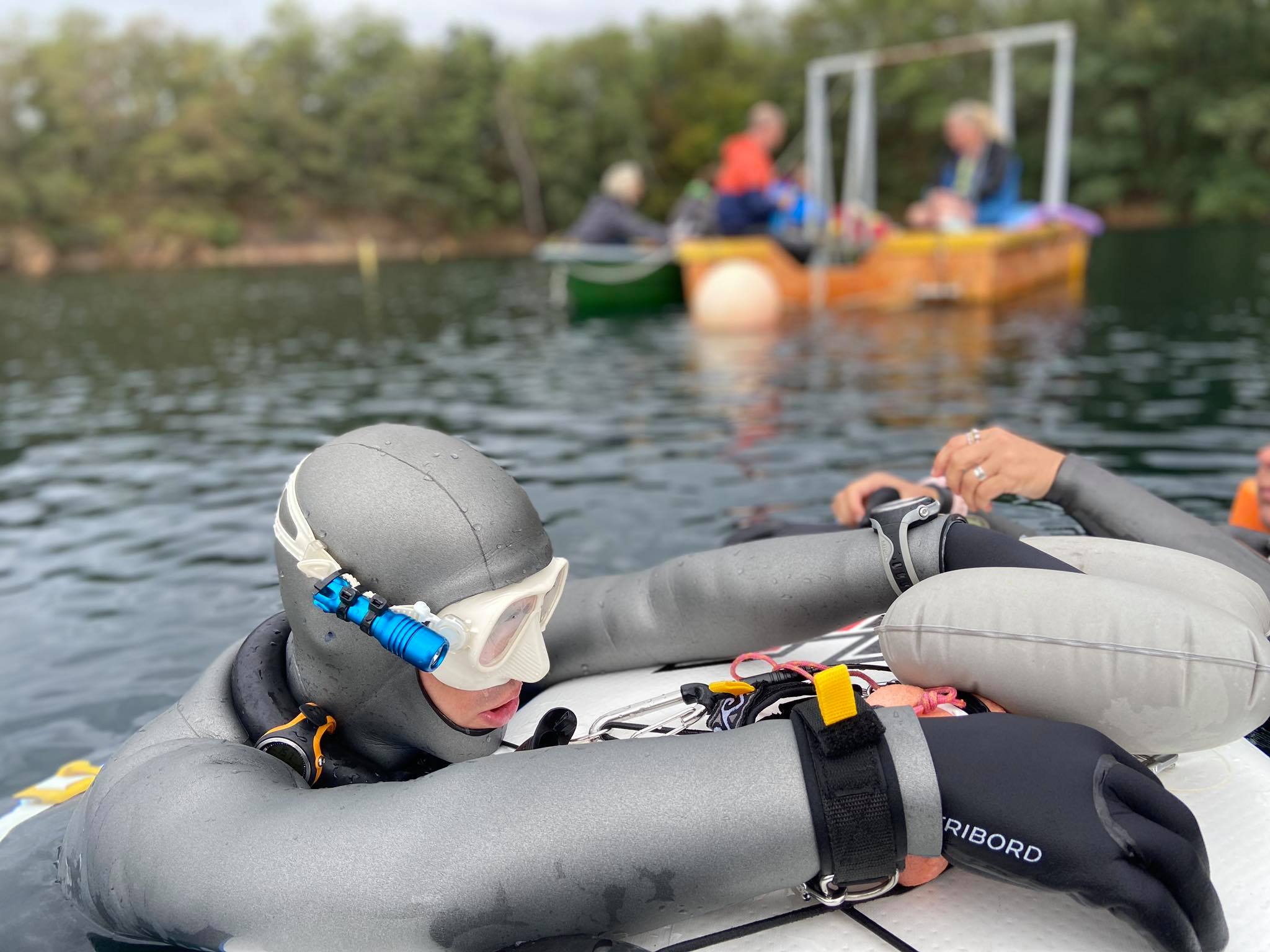 Freediving Center Germany
We accompany you on your way in the water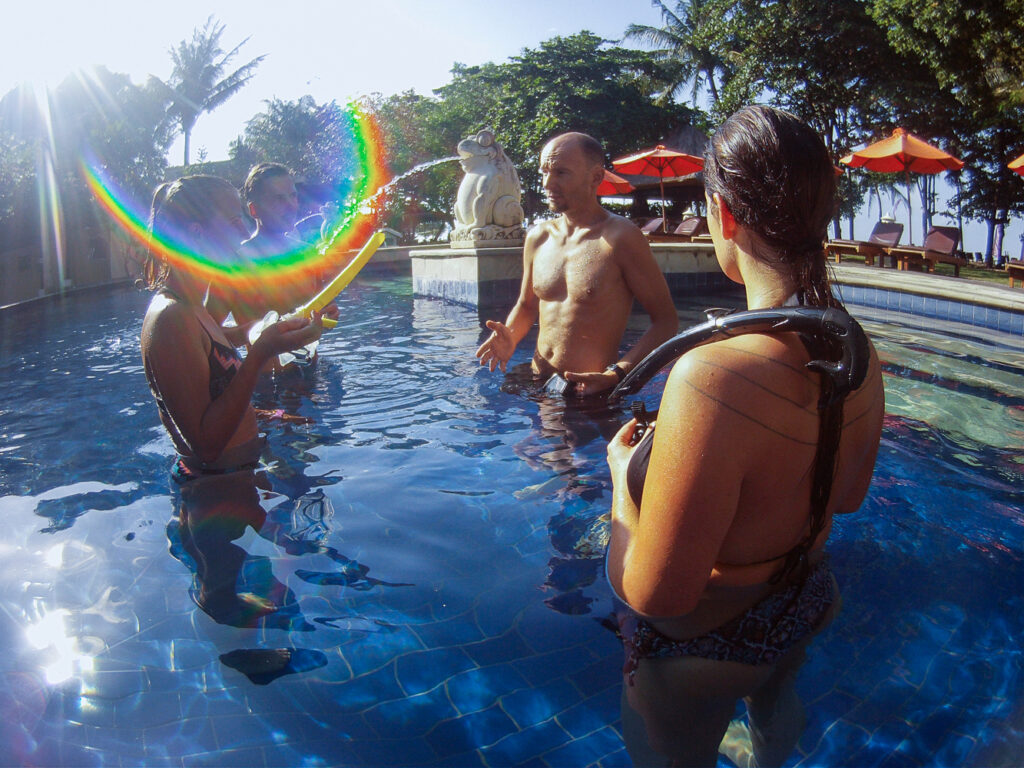 Freediving Community – open Training
Become part of the Freediving Community! On our free platform you can network, carpool, spontaneously find training partners and freedive together.
Just click here: SPORTMEMBER (Playstore / iStore) register for free. Prerequisite is, besides the registration, a certification of a recognized diving association.
Deepdiving Training
You want to improve and develop your diving? Take part in a group deep diving training with us. After a briefing one of our instructors will be at your side with tips and suggestions to efficiently improve your performance. On request we will record and analyze your dives with pictures and video.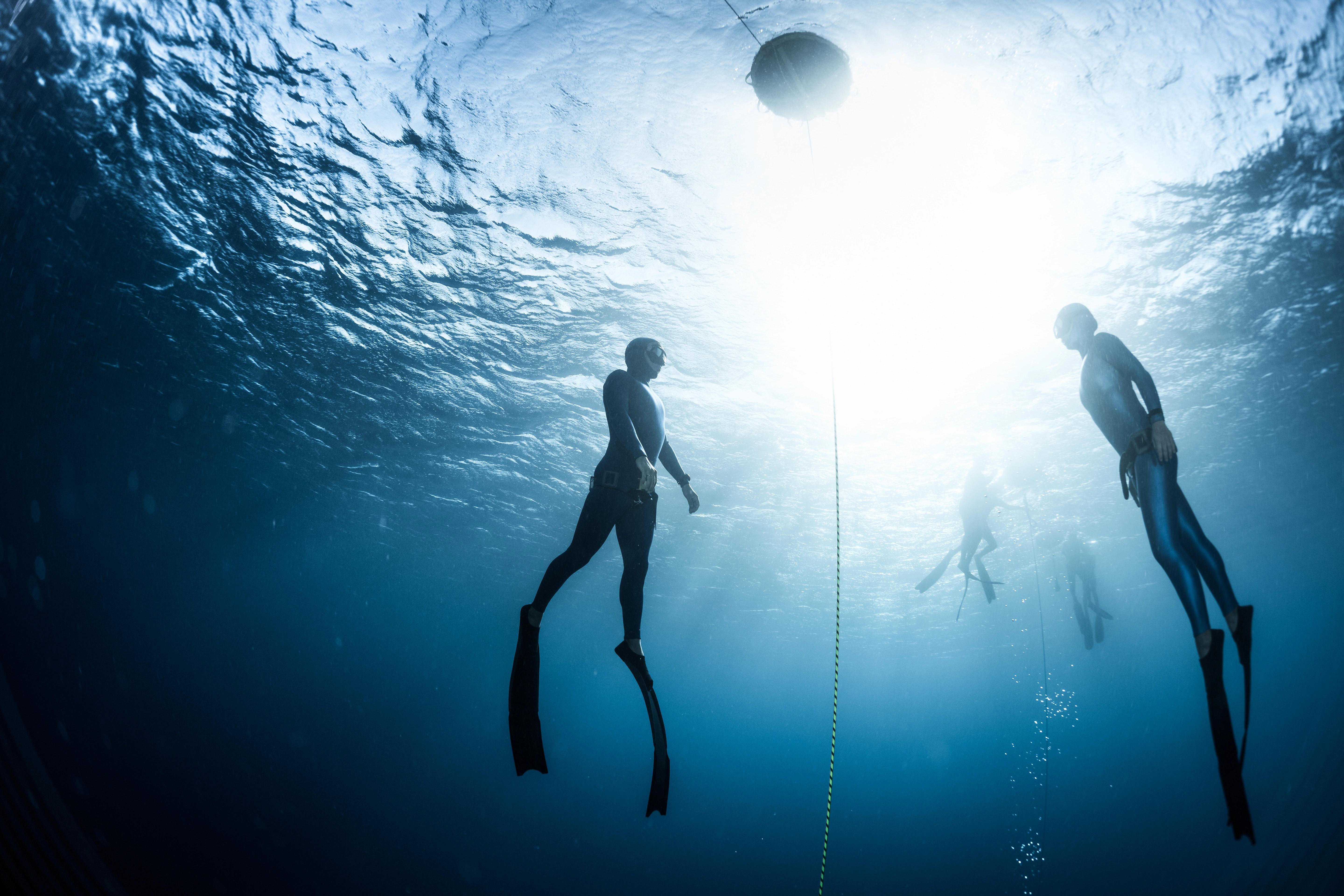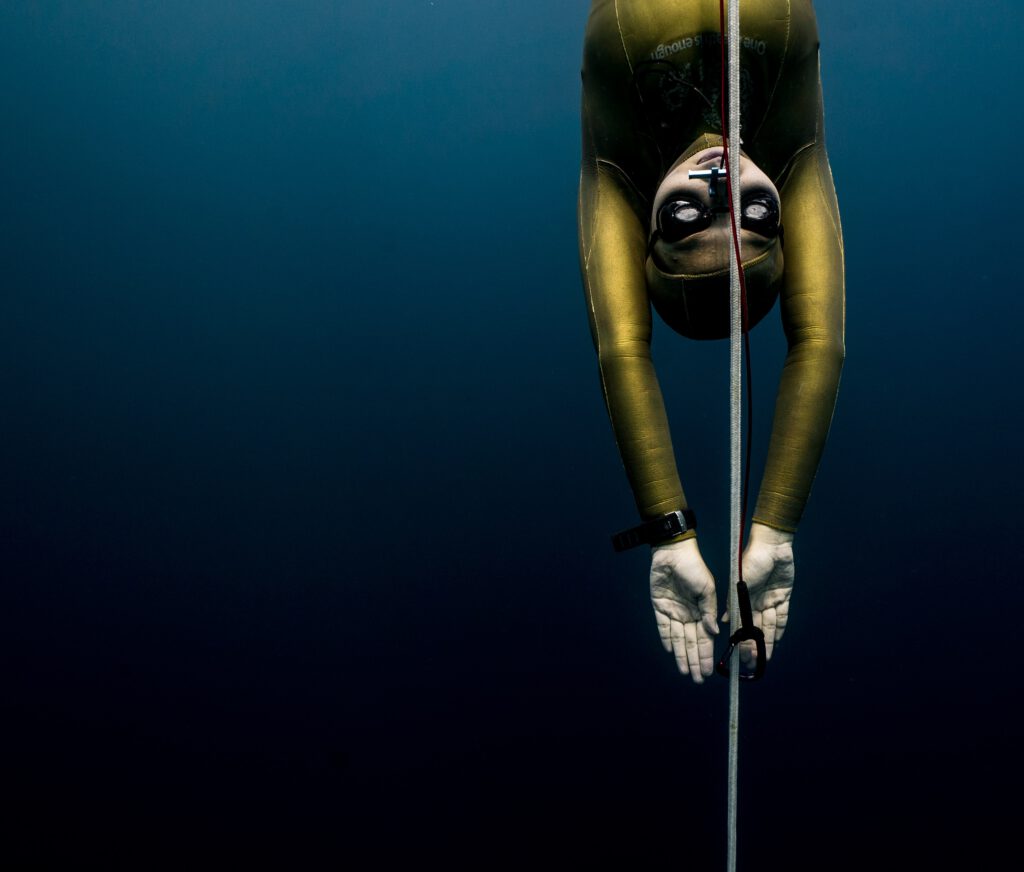 VIP Individual Coaching
Exceed your goals! Together we develop your skills through effective practical exercises adapted to your level of performance. Your personal instructor will do an individual coaching with full attention on you only.
In a detailed briefing we work out your goals. Afterwards your instructor will create your personal performance profile. Together we analyze your potential and optimize your techniques.
Individual Training Plan
Beginner or Instructor: according to your every day life we create your individual performance and training plan. We cover all areas: deep training, equalization, dry static, apnea walks – always assembled for YOU.