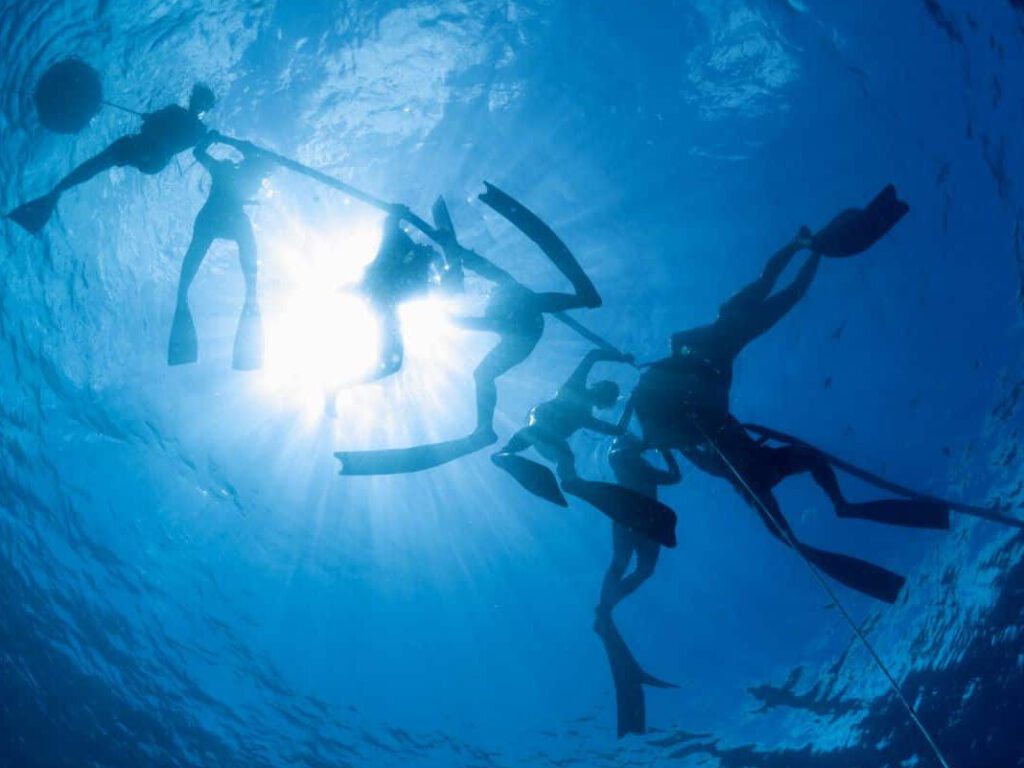 Freediving Center Germany
The Freediving Center Germany offers you a high quality training, individually adapted to your needs according to the standards of the leading diving associations.
We offer diving courses for apnea and freediving for beginners and advanced. We teach in small groups of 3-4 people.
Daniel Weißhoff
AIDA Instructor Trainer, Molchanovs Wave 3 Instructor, SSI Level 3 Instructor, i.a.c. Master Instructor
German Champion 2021 (CWT Mono lake)
German Record set (CWTB See -66m, 2021)
German Record (CNF See -36 m; 2009)
Daniel Weißhoff has been freediving since 2006 and has been a freediving instructor since 2009. Sports and freediving are his hobbies and he knows how to convey this joy. As a former swimmer and competitor he brings a lot of training experience. The father of 3 sees his strengths in organizing training plans and the balance between work, family and training.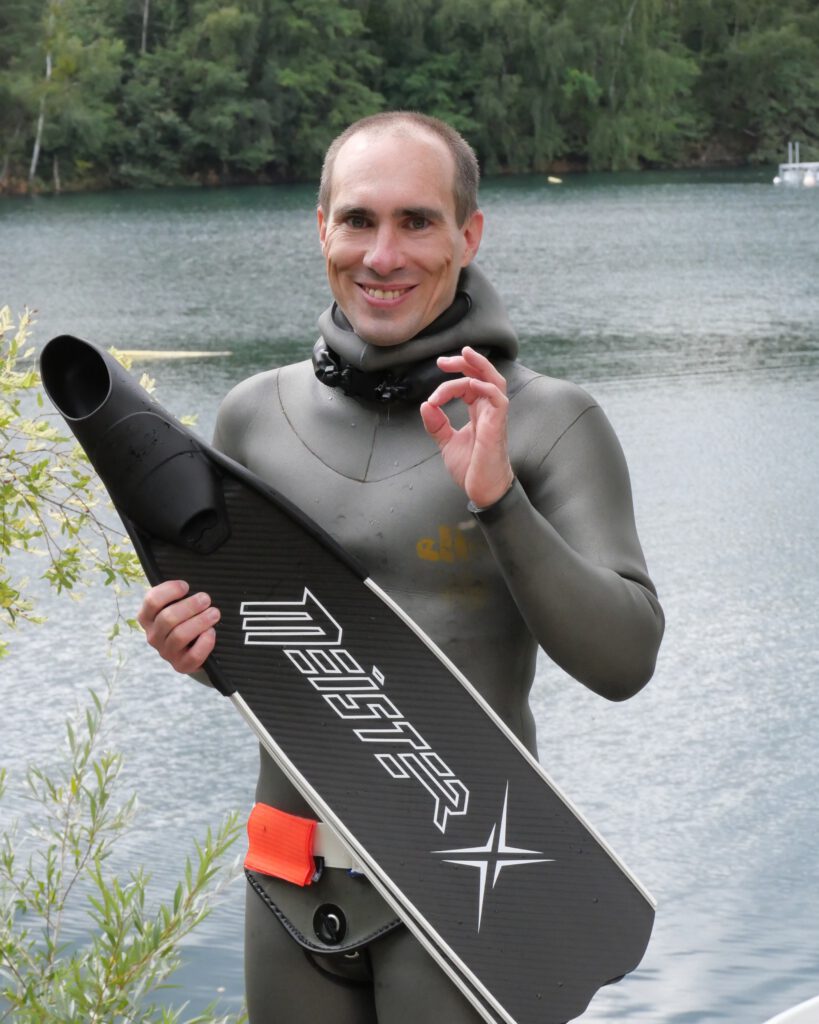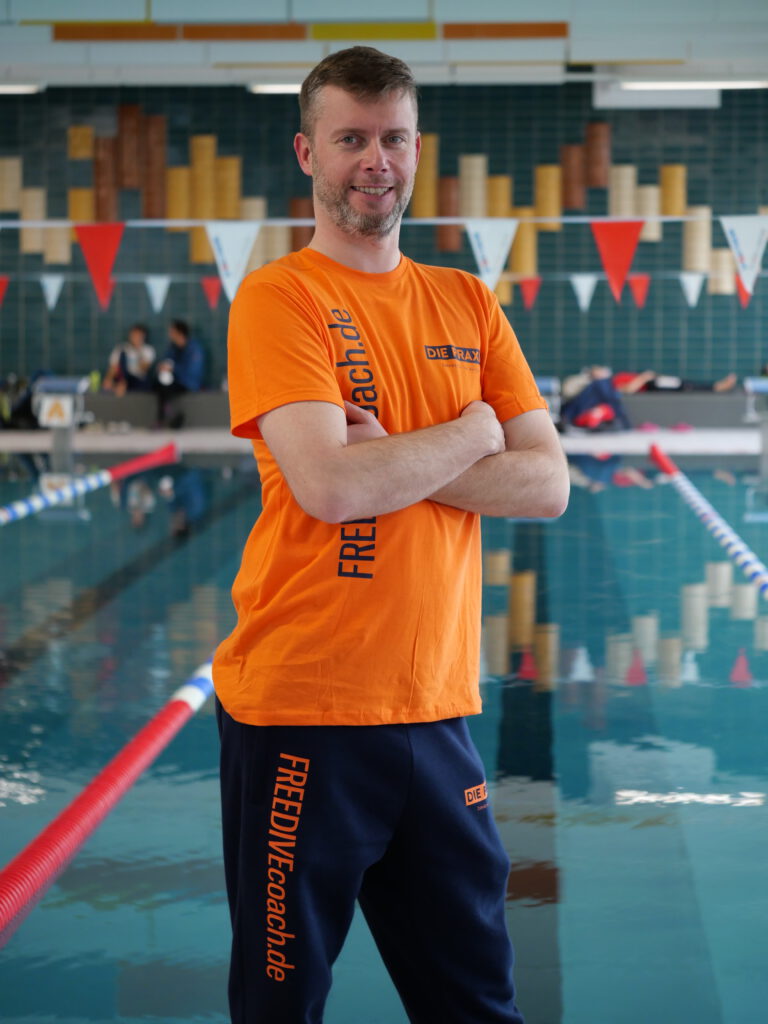 Enrico Dix
AIDA Instructor, AIDA Youth Instructor, SSI Level 2 Instructor, i.a.c. Master Instructor
Enrico Dix came from scuba diving to freediving in 2017 and has been a freediving instructor since 2020. He gained competitive experience mainly in swimming and cycling. He conveys his enthusiasm for nature and the harmony of man and environment in his courses as a self- and nature experience: "Discover yourself and our waters".
Enrico offers courses in English / hablo español / falo português.
Olaf Kanehl
AIDA Instructor, SSI Level 2 Instructor
Olaf Kanehl came to freediving in 2014 and has been a freediving instructor since 2017. With his calm and patient manner he helps every student to succeed. His great passion is free immersion diving.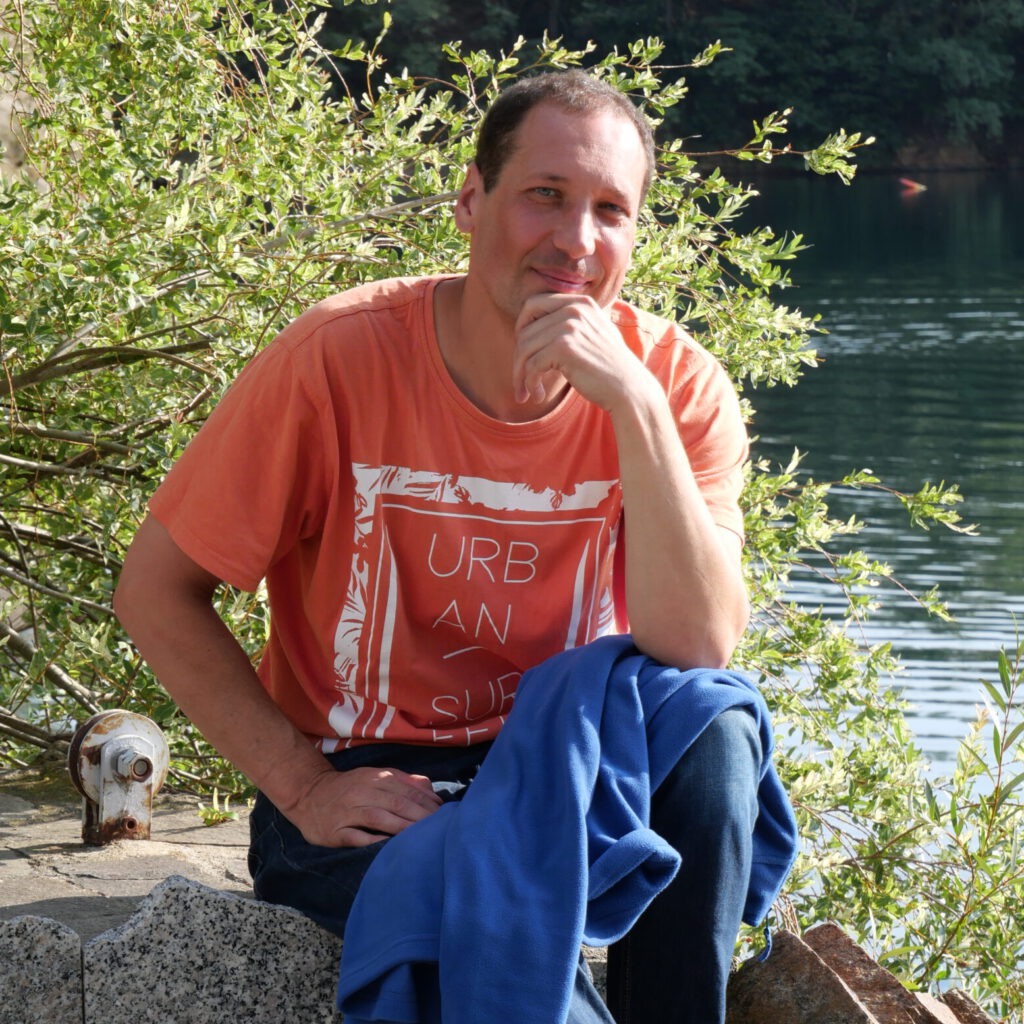 Boris Schulmann
AIDA Instructor
Boris Schulmann, born in 1969, joined freediving in 2018 and became a freediving instructor in early 2021. A strong connection to water has accompanied him all his life. In the sports of water polo, triathlon and open water swimming, he was able to celebrate many national and international competition successes as a competitive athlete. With Freediving he finds an ideal way to balance body and mind and to learn even more about himself.
Renate Biermann
AIDA Freediving Instructor, AIDA SAEFETY Freediver, DOSB Trainerin C Breitensport Apnoetauchen, ASB Rettungsschwimmer Silber
As a multiple Berlin champion in freediving, former fin swimmer and orientation diver, she brings a lot of training and competition experience.
She sees her strengths in her calm and patient way of teaching freediving, one of the most beautiful and original ways of diving.
Free of elaborate equipment, gliding easily, relaxed and safely through the water is the goal of her training according to AIDA International Standard.
Her special interest is underwater photography and videography.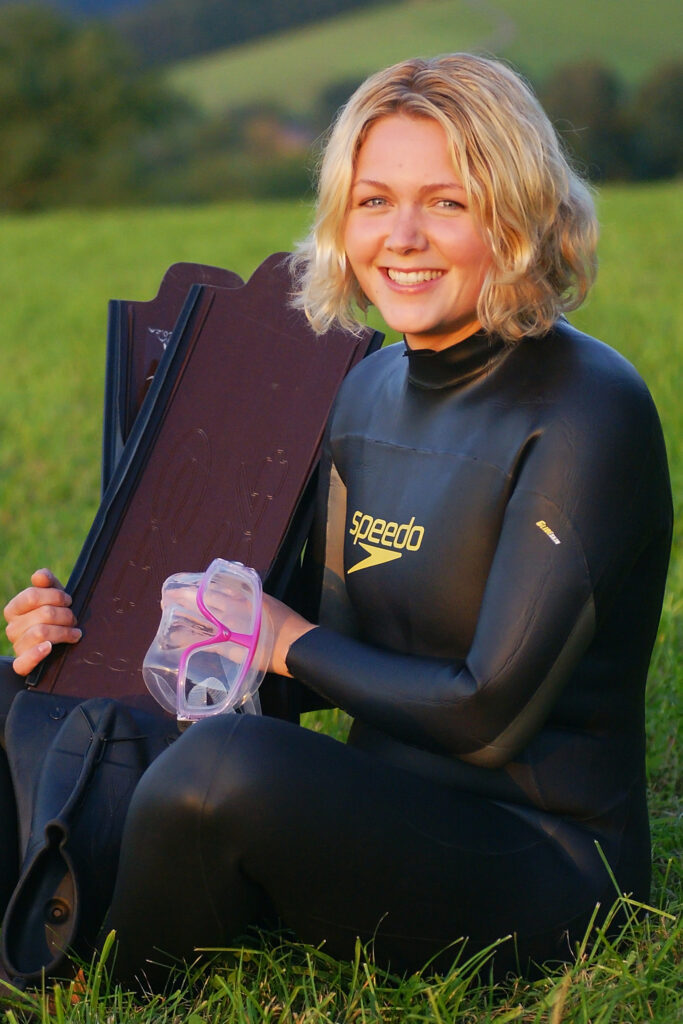 Elisabeth Hummel
AIDA Instructor, SSI Level 2 Instructor
Deutscher Rekord FIM See, 2015 und CWT See, 2014
AIDA Team WM Teilnahme 2012, 2014, 2016 AIDA Tiefen und Pool WM 2015
Elli came to freediving in 2010 and has been a Freediving Instructor since 2011.
By participating in international competitions she was able to get to know different training methods and dive preparations. She passes on her experience in courses and workshops.
Elli's favorite discipline, besides deep diving with rope (FIM), is time diving (static). Here she brings her participants to relaxation and new best times through individual coaching.
Marko Göhle
AIDA Instructor
Marko came to scuba diving in 1994 and has been exclusively freediving since 2017. Since May 2022 he is a Freediving Instructor.
Sports play an important role in his free time. Besides freediving, he is also active in volleyball (indoor and outdoor), road cycling or alpine skiing.
What fascinates him about freediving is the feeling of freedom and experiencing the underwater world from a different perspective. As well as the new experiences and insights for body, mind and his own performance limits.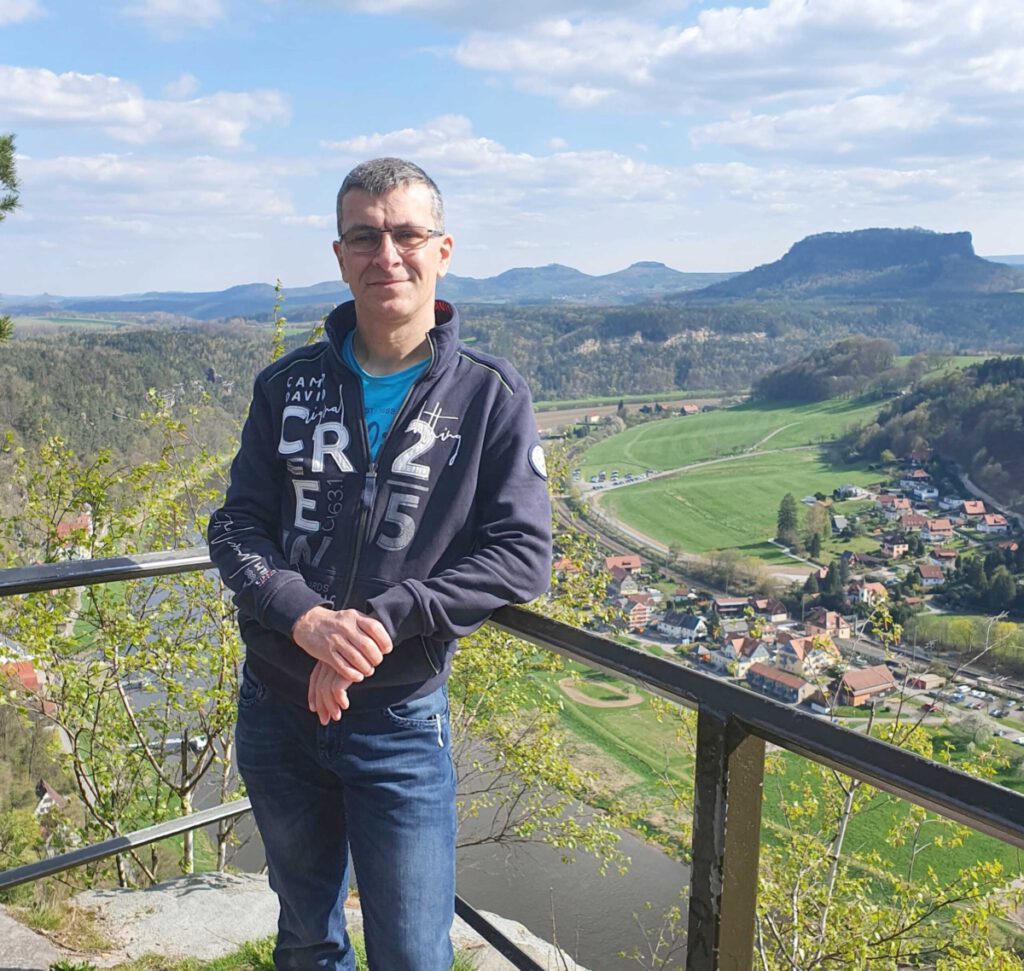 Gritti Baggesen
AIDA Instructor, SSI Level 2 Instructor
German Record (CWTB lake -48 m, 2020)
Grit "Gritti" Baggesen came to freediving in 2014. For years she fulfilled the dream of a freediver. A life at the famous "Blue Hole" in Egypt. On her agenda are 2 participations in world championships in Roatan 2017 and Nice 2019. She realized her guiding principle "You can achieve everything" in 2020 with her German record.
Victoria "Tori" Oehme
AIDA Instructor, Yoga teacher, Chemnitz
In childhood days Victoria "Tori" was already inspired by the sea and the element water and found her passion in apnoea diving. She especially enjoys passing on her enthusiasm for the underwater world and the feeling of freedom in the water.
Her special interest is diving with the Monofin.
As a trainer and coach she could already celebrate successes in the pool.